Free eBook download
Download the 2023 Real Estate Survival Guide for Teams and Owners
As the real estate industry continues to evolve and change, it's important for professionals like you to stay ahead of the game.
Our comprehensive guide is designed to help you navigate the changing landscape of real estate in 2023 and beyond. Whether you're a team leader or an owner, this guide is packed with valuable insights and strategies to help you succeed.
From emerging technologies and shifting consumer preferences to new regulations and market trends, we cover everything you need to know to stay ahead of the curve. Our expert team has researched and compiled the latest information, so you can focus on what really matters - growing your business and staying ahead of the competition.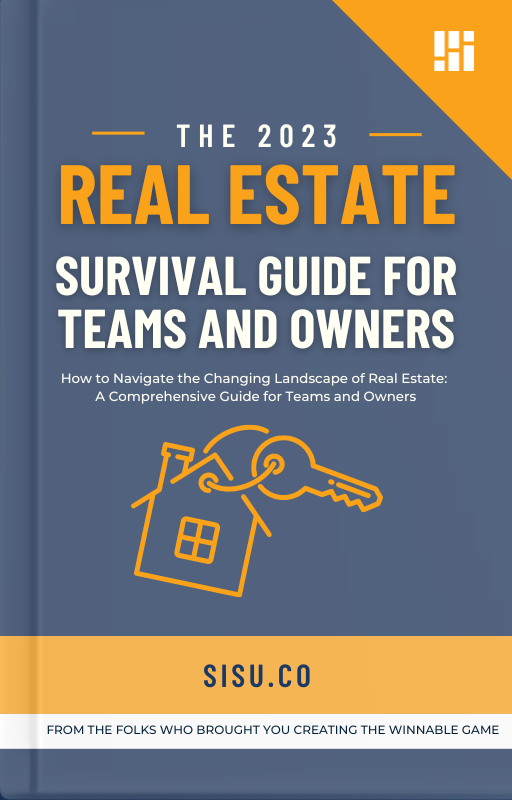 Inside The 2023 Survival Guide, you'll discover:
The latest trends and predictions for the real estate industry
How to leverage emerging technologies to stay ahead of the game
Tips for building a successful real estate team in a changing market
Strategies for attracting and retaining clients in the digital age
Important legal and regulatory changes that could affect your business
Don't let the changing landscape of real estate catch you off guard - get your hands on The 2023 Survival Guide today and start thriving in this exciting and dynamic industry!